Smittybilt Overlander Roof Top Tent: Elevate Your Outdoor Adventures
3 min read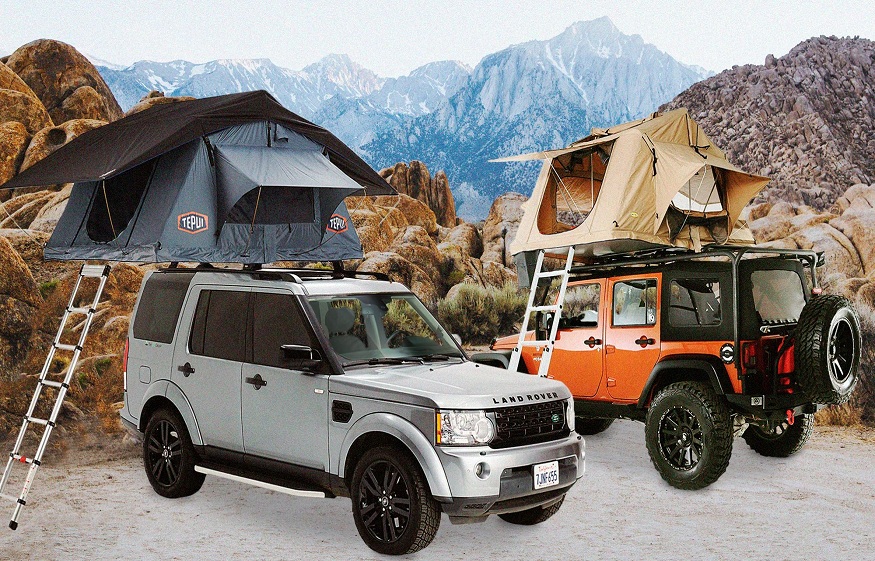 Embarking on an outdoor adventure is a thrilling experience, but finding the perfect camping solution that balances comfort, convenience, and versatility can be a challenge. Enter the Smittybilt Overlander Roof Top Tent, a game-changer in the world of camping gear. With its innovative design and exceptional features, this roof top tent allows outdoor enthusiasts to elevate their camping experience to new heights. Whether you're a seasoned camper or a novice explorer, the Smittybilt Overlander Roof Top Tent is the ultimate companion for all your outdoor escapades.
Unleash the Freedom of Rooftop Camping
Gone are the days of conventional ground tents. The Smittybilt Overlander Roof Top Tent brings a new level of freedom to your camping adventures. Mounted securely on top of your vehicle, this tent offers a unique perspective that traditional camping setups cannot match. Imagine waking up to breathtaking panoramic views, feeling the gentle breeze on your face, and being one with nature while enjoying the comfort of a cozy shelter.
Superior Construction and Durability
Designed with durability in mind, the Smittybilt Overlander Roof Top Tent is built to withstand the harshest of outdoor conditions. Constructed from rugged, weather-resistant materials, this tent offers a reliable shelter against rain, wind, and even extreme temperatures. The tent's robust frame and sturdy base ensure stability, making it suitable for various terrains, including rugged mountains, sandy beaches, or dense forests.
Spacious and Comfortable Interior
One of the standout features of the Smittybilt Overlander Roof Top Tent is its spacious and comfortable interior. With enough room to comfortably accommodate two or more people, it provides a cozy retreat after a day filled with adventure. The tent boasts a high-density foam mattress that ensures a restful night's sleep, so you wake up refreshed and ready for the day's activities. Additionally, large windows and a mesh mosquito netting offer excellent ventilation while keeping pesky insects at bay.
Convenience and Ease of Use
Setting up camp has never been easier. The Smittybilt Overlander Roof Top Tent can be effortlessly installed on most vehicle roof racks, making it a convenient choice for campers on the go. The tent's intuitive design allows for a quick and hassle-free setup, allowing you to spend more time enjoying your outdoor surroundings. Additionally, the tent features an integrated aluminum ladder for easy access and a convenient shoe storage bag, keeping your living space tidy and organized.
Versatility for All Adventures
The Smittybilt Overlander Roof Top Tent is designed for versatility, catering to a wide range of outdoor enthusiasts. Whether you're embarking on a weekend getaway, a long-term camping trip, or even an overland expedition, this tent is up to the challenge. Its robust construction and thoughtful design ensure that it can handle various outdoor conditions, offering a comfortable and reliable shelter wherever your adventures take you. 
Conclusion
If you're seeking a camping experience that combines comfort, convenience, and freedom, look no further than the Smittybilt Overlander Roof Top Tent. With its superior construction, spacious interior, and ease of use, this tent sets a new standard for outdoor accommodations. Elevate your outdoor adventures to new heights and create unforgettable memories with the Smittybilt Overlander Roof Top Tent. Get ready to explore, relax, and immerse yourself in the beauty of nature without compromising on comfort.