Has BMW Really Lied about Their Emissions? Reports Suggest So
4 min read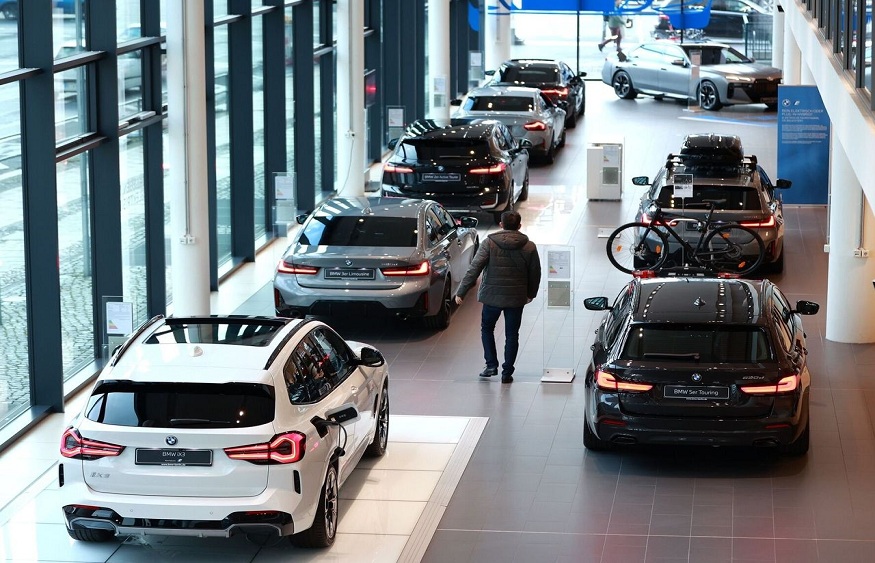 Luxury car brand BMW is one of the carmakers implicated in the Dieselgate diesel emissions scandal. It is alleged that the carmaker placed defeat devices in their diesel vehicles so they can manipulate regulatory emissions testing. The device is illegal as it makes high-emission vehicles appear eco-friendly by falsifying the levels of toxic air emitted. Thousands of BMW diesel vehicles are affected in the UK.
Authorities discovered BMW's illegal actions after running tests that exhibited excessive amounts of nitrogen oxide emissions from the carmaker's luxury vehicles. The levels were significantly higher than the legal limits. BMW vehicles that were purchased in the UK and registered between 2009 and 2020 may be affected.
A defeat device is programmed to know when a vehicle is being tested in the lab; it artificially reduces emissions to levels that are within the legal limits. While regulators will see a clean, emissions-compliant vehicle, this is only true when testing is ongoing.
Once the vehicle is brought out of the lab and driven on real-world road conditions, it emits unlawful levels of nitrogen oxide or NOx, a group of gases with dangerous impacts on human health. Any vehicle with a defeat device is not safe or clean. NOx emissions are extremely damaging because they are an environmental and health risk. They are connected to multiple cases of premature deaths around the world every year.
What BMW did violate emissions regulations. It also means that the carmaker lied to their customers. BMW misled drivers into thinking that the vehicles they purchased were worth the premium price they paid. Authorities believe that the carmaker was more interested in making a profit than ensuring their customers' safety.
Affected drivers have started to file BMW emission claims. If their case is successful, they can claim compensation equivalent to at least £20,000 for every vehicle. If a car owner has more than one affected vehicle, they are allowed to claim compensation for each vehicle. Other carmakers involved in the scandal have spent billions in payoffs, with some entering settlement agreements.
The BMW diesel emissions scandal is just one aspect of the highly controversial Dieselgate scandal that shocked the global automotive industry.
Revisiting the Dieselgate Scandal
Although toxic emissions have been a problem for years, the Dieselgate scandal highlighted how dangerous they were for both the environment and human health.
It was in September 2015 when authorities in the United States allegedly discovered defeat devices in Audi and Volkswagen diesel vehicles. The Volkswagen Group received a Notice of Violation and was ordered to recall the thousands of affected vehicles that were sold in the American automotive market.
The scandal eventually spread throughout Europe, the UK, and other parts of the world. Aside from VW and BMW, Mercedes-Benz, Renault, Nissan, and Vauxhall have also been implicated in the scandal. In recent years, reports revealed that more and more carmakers are added to the list regularly. Emission claims cases have been filed against most of the manufacturers but thousands of affected drivers have yet to join the legal action. Most of the cases are filed and heard as one – a single case with multiple claimants.
Why is NOx dangerous?
NOx, the gas that diesel vehicles release, contains nitrogen dioxide (NO2) and nitric oxide (NO2), two reactive components that can cause various negative impacts. They help NOx form acid rain and smog, and they contribute to the production of a pollutant known as ground-level ozone. This pollutant weakens and kills vegetation, which is essential for humans.
Exposure to NOx emissions can lead to various health conditions. This includes mental health-related issues. There will be more frequent incidences of depression and anxiety.
For some cases, the first sign of NOx emissions' impact is a decline in cognitive health. When this happens, you'll become more vulnerable to dementia, particularly Alzheimer's disease.
The health impacts of exposure to NOx emissions can change your life, especially with any of the following conditions hounding you for life:
Pulmonary oedema
Asthma
COPD
Asphyxiation
Certain cancers
Laryngospasm
Cardiovascular disease
As mentioned earlier, exposure to nitrogen oxide (and air pollution in general) can cause premature death. The first such case in the United Kingdom involved a young girl named Ella Adoo-Kissi-Debrah. She died in 2013 after a severe asthma attack. After discovering the circumstances of her case – she had been to the hospital multiple times and regularly walked to school in the highly polluted South Circular area, an inquest was ordered.
In December 2020, at the end of the inquest, the coroner confirmed what many suspected – that the nine-year-old died because of air pollution.
To prevent something like this from happening again, authorities never fail to remind affected car owners to file a diesel claim against their carmaker. VW, BMW, and all other carmakers that used defeat devices should be held responsible for exposing the public to the dangers of NOx emissions.
How should I start my diesel claim?
You'll need to work with an emissions expert to ensure that your diesel claim moves in the right direction. Additionally, you should verify your eligibility to receive compensation by visiting Emissions.co.uk. Only then will you be able to bring your claim to the courts.