Why Companies Give Away Cars – Understanding Brand Promotion Strategy
5 min read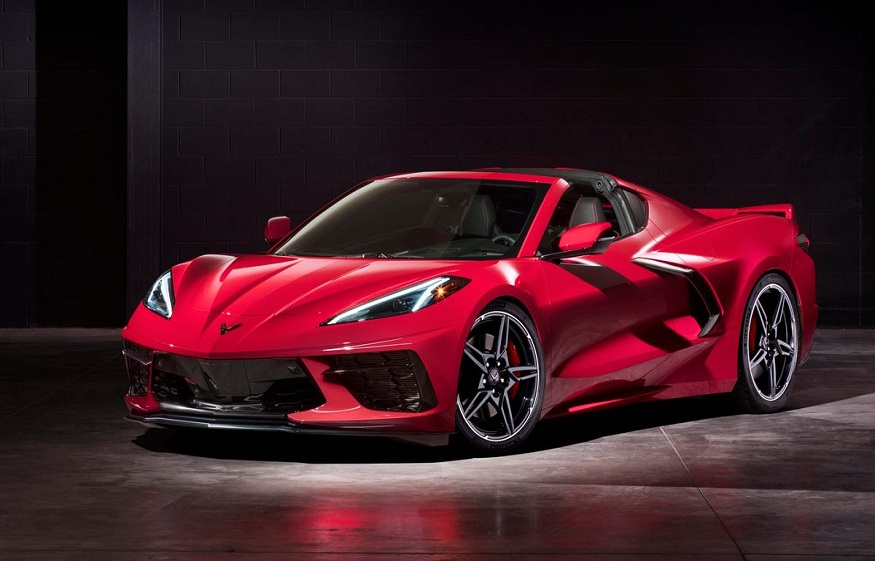 Are you wondering why some companies give away cars as part of their marketing strategy? Why spend so much money on a single prize when there are other options available? Well, the answer is simple: it's all about brand promotion. Giving away a car can create buzz and generate excitement around your brand, but it takes more than just handing over the keys to make this type of campaign successful. In this post, we'll explore the reasons behind giving away cars and how companies use them to promote their brands in creative ways. So buckle up and let's dive into understanding brand promotion strategy!
What is a Brand Promotion Strategy?
There are many reasons why companies give away cars. In most cases, it is part of a brand promotion strategy. By giving away a car, the company can generate goodwill and publicity. It can also attract new customers and retain existing ones.
When done correctly, brand promotion strategy can help a company to achieve its marketing objectives. For instance, if a company wants to increase its sales, it can give away cars to customers who purchase a certain amount of products within a specified period of time. If a company wants to create awareness about its new product, it can give away cars to people who participate in a test drive program.
Giving away cars is an effective way to promote a brand because it creates an emotional connection with the recipients. The act of receiving a free car makes people feel appreciated and valued by the company. As such, they are more likely to think positively about the brand and make future purchases.
Why Do Companies Give Away Cars?
There are many reasons why companies give away cars. One reason is to promote their brand. When a company gives away a car, it gets its name out there and people take notice. It also helps to create goodwill among potential customers. Another reason companies give away cars is to generate leads. By giving away a car, companies can entice people to sign up for their email list or enter their contact information. This way, the company can follow up with these individuals and potentially turn them into customers. Finally, some companies give away cars as part of a contest or sweepstakes. This is an effective way to increase engagement and excitement around a brand or product.
How to Win a Car Giveaway?
Companies give away cars for a variety of reasons. Some use it as a way to promote their brand, while others see it as an opportunity to increase sales or market share. Still others simply enjoy the satisfaction of giving back to the community.
No matter what the reason, car giveaways are always popular. If you're thinking about entering one, here are a few tips on how to increase your chances of winning:
1. Do your research. 
Not all car giveaways are created equal. Some have better odds than others, so it's important to do your research before you enter. Look for giveaways that have a limited number of entries and those that are open to residents of your state or country.
2. Read the fine print. 
Once you've found a few potential giveaways, take the time to read through the rules and requirements carefully. Pay close attention to eligibility requirements and deadlines. Make sure you understand everything before you enter.
3. Enter early and often. 
The sooner you enter, the better your chances will be. And don't stop at just one entry – some contests allow multiple entries, so take advantage of that if possible. The more times you enter, the greater your chances of winning will be!
4. Spread the word. 
Many car giveaway contests include bonus entries for referring friends or sharing on social media. So tell all your friends and family about the contest, and make sure to post about it on your own social media accounts too!
Types of Car Giveaways
There are many types of car giveaways. The most common is a contest where participants enter for a chance to win a prize. Other giveaways include free test drives, coupons, and discounts.
The best way to win a free Mercedes is to enter as many as possible. However, it's also important to read the rules and eligibility requirements carefully. Some contests may require participants to be residents of certain states or countries, or have a valid driver's licence.
Test drives are another popular type of car giveaway. These allow potential customers to experience a car before they make a purchase. Test drives can be especially helpful when considering a new or used car. They provide an opportunity to see how the car handles and how comfortable it is.
Coupons and discounts are another common type of car giveaway. These can be used towards the purchase of a new or used car, or towards maintenance and repairs. Coupons and discounts can be found in many places, including online, in newspapers, and in magazines.
Benefits of Giving Away Cars
When it comes to brand promotion, giving away cars is an effective strategy that can bring a lot of benefits for your company. For one, it can help increase brand awareness as people who receive the car will be driving around with your company's name and logo on it. This will serve as free advertising for your business. Additionally, giving away cars can also help create a good impression of your company as it shows that you are generous and willing to give back to the community. Moreover, it can generate positive word-of-mouth marketing as people who are happy with the car they received from you are likely to tell their friends and family about your company. All these factors can lead to more customers and sales for your business in the long run.
Alternatives to Car Giveaways
There are plenty of other ways for companies to promote their brand without resorting to car giveaways. Here are a few alternatives that can be just as effective:
Sponsor a local sports team or event.
Give away branded merchandise like T-shirts, hats, or water bottles.
Hold a contest or sweepstakes with exciting prizes.
Offer discounts or coupons for your products or services.
Make a charitable donation in your company's name.
Conclusion
Companies give away cars to create brand loyalty and enhance their reputation. By giving away cars, companies are able to reach out to a larger audience, promote their products and services, boost sales, and ultimately increase profits. Through strategic campaigns like car giveaways, companies can also build customer relationships that last for years to come. Hopefully this article has given you some insight into why companies offer free cars as a marketing technique – it is an effective way of getting your brand's message across while creating positive associations with your business in the minds of consumers.