Car insurance: get up early!
4 min read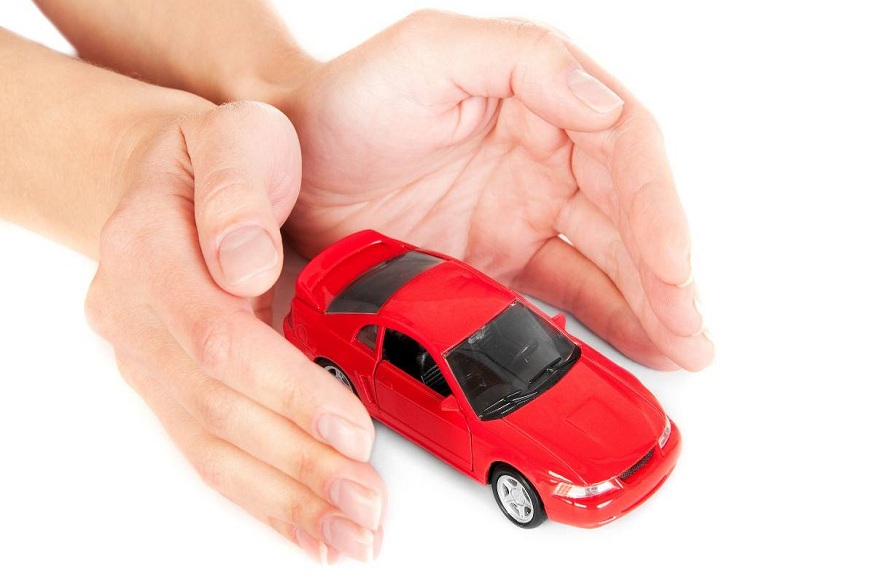 Buy car insurance online
No doubt about it. Direct auto insurance is generally less expensive than traditional establishments. According to Christophe Triquet, these online offers make it possible to obtain between 20% and 30% reduction on an entry-level contract with almost similar guarantees. And to add that on medium and high-end contracts, the gap can even widen: between 30% and 40% compared to a conventional contract.
Car insurance per kilometer: a good alternative for small riders
Do you drive less than 8,000 kilometers per year? Opt for insurance proportional to the distance traveled. These car insurance per kilometerpromise great savings: up to 50% for certain insurances. "If the driver has a good bonus, the system is very advantageous when you stay below the 4,000 km mark, or even 2,000 km with a lower coefficient. The solution is also interesting for an old/collectible car over the year," Cécile de La Vigne believes. According to Capital projections, a motorist who drives 2,000 kilometers per year in her Clio would pay 199 euros per year at Amaguiz (Groupama) for all-risk insurance, against 371 euros with a conventional contract, almost half less. Under the same conditions, her annual premium would amount to 292 euros if she drove 5,000 kilometers with MMA's kilometer insurance, against 462 euros with a conventional contract.
 Save money by testing our Auto Insurance comparator
Cheaper car insurance for young people with connected boxes
It is particularly recommended for young drivers, because insurance organizations often do not tender with them. "Often the premiums for young people are very high, because insurers are unable to distinguish between young drivers who drive dangerously on Saturday evening to return home and those who use it in a much more cautious way", explains Christophe Triquet. Consequence: they pay around 50%, or even sometimes 60% more than a classic profile for the same guarantees, i.e. quickly several hundred euros per year. Thus, all-risk insurance will cost them an average of 1,179 euros per year, compared to 680 for the national average, according to data from Meilleurassurance.com.
 Car insurance for young driver
A simple solution consists of installing a communicating box in the glove box of the vehicle. This small machine then automatically collects the data and evaluates the insured's driving based on certain criteria: average speed, braking or sudden acceleration, among others. If the driver's score is very good, then he is considered a risk-free customer. "His premium can then be reduced by up to 40%. What almost erase the premium paid by young drivers", specifies Christophe Triquet. For an experienced driver, on the other hand, the savings are much lower, of the order of a few tens of euros per year.
Delete certain unnecessary guarantees and renegotiate your car insurance contract
Still little known, the à la carte insurance systems are developing. It is necessary to search in your contract for all unnecessary options or clauses. "These adaptable formulas make it possible to add or remove certain guarantees when desired," explains Cécile de La Vigne, communications director at the insurance broker Réassurez-moi. n can for example choose the amount of the deductible, this sum which remains the responsibility of the driver following an accident and which is therefore not reimbursed by the insurer. It is thus possible to increase it by several tens of euros in exchange for a reduction in monthly contributions of up to approximately 15%.
Another adaptable option: legal protection, a clause that allows you to benefit from legal aid in the event of a dispute. It costs you on average 60 euros per year (5 euros per month) and is not necessarily useful since you can benefit from it only if the case is brought before a court. The glass breakage guarantee can also be offered as an option with certain insurers, Allianz for example. Removing it will therefore automatically lower the bill. Ditto for the loss of point assistance – which allows you to obtain a free lawyer to dispute your loss of points or driving license.
More generally, if you realize after a few years that you have taken out insurance with unnecessary options, you should obviously not hesitate to change your contract to obtain a formula more suited to your needs. "Be aware that loyal customers also generally have the possibility of negotiating with their insurers clauses better suited to their needs without fundamentally changing the contract", adds Christophe Triquet.
Go for a cheap car
Are you planning to buy a car for the first time or change one? Pay attention to your choice. The more the vehicle has a powerful engine, the more it will be expensive to insure because it is more at risk on the road. This reasoning also works for age: the newer your vehicle, the more expensive it is to insure. These are the two main criteria that define the amount of your premium. So here are two examples of models that would get a very interesting bonus according to Reassure me: